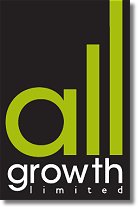 Sourcing your own trees and shrubs – is it a level playing field?
It's a regular scenario for us at allgrowth.  We offer support and advice from the get-go when clients come to us to source their trees and shrubs for their gardens and landscapes.  You want the right plant for the right aspect, purpose and location – but at the right price.  So we'll guide you as to what we have growing on the nursery that would suit, ask the right questions about what you're looking for, where the plants will be planted, your budget, your timescales and your endgame.  And if we don't have it on the nursery, we'll know where we can source it from our comprehensive professional network of nurseries and growers, UK and Europe-wide.
So off you'll go, after our initial consultation.  We all do it.  "Let's see if I can find this on the internet" – particularly at the moment when many of us are blessed with extra time on our hands.   An online search – so much to choose from, we know – but you're also being SOLD TO and this might take you in a different direction from your original specification.  You search.  You find.  You enquire. And you get responses.  And, guess what? BINGO.  This nursery has just what allgrowth offered you – AND it's a lot cheaper for what they say is the same plant…
Comparing like-for-like
But is it really what you've asked for? You'll come back on to allgrowth (because you're loyal, thank you!), tell us you've found it cheaper and give us the option to match the price.  And you know what? Chances are, we won't budge.  Not because we're stubborn (ok, maybe a little), but because our knowledge of the availability and suitability of stock across the spectrum is second to none.  Chances are, you're not getting the full story from your newly-found alternative supplier.  Could be a smaller specimen, could be a speculative price, could be a lesser quality tree, could be other factors in the mix that haven't yet surfaced.  It could be an entirely different specification…
Just like a recent landscaper enquiry we received… went something like this.
---
LANDSCAPER LARRY: Peter, we're after a couple of Photinia Red Robin – big specimens.
allgrowth: Right, let's have a look.  Aha.  We've got just that on the nursery right now – I can do these for £X each. What say you?
LANDSCAPER LARRY: Hmmm.  Thanks Peter.  Leave it with me.
allgrowth: Sure – you know where we are if this doesn't come off, OK?
[TIME PASSES. INTERNET SEARCH COMPLETE. NEW CALL TO allgrowth]
LANDSCAPER LARRY: Peter.  Let me level with you.  I've had a little look around and I reckon I can get these for 60% of the price you've offered.  Can you match that?
allgrowth: …. afraid not.  We'll have to pass this time.  Speak soon, right?
[TIME PASSES.  LANDSCAPER CALLS allgrowth.  HE HAS SOME NEWS]
LANDSCAPER LARRY: Peter.  I'm in a bit of a pickle.  Yes, the photinias were available – but they don't have them on site.  It's going to be 10 days before they can deliver and I need to complete this garden this week!
allgrowth:  Oh I see [knowing smile].  We can help – ours are still available. Can get them to you by this Thursday, if that's any good?
LANDSCAPER LARRY: Phew.  Much appreciated, as ever, Peter! Thank you.
---
A little tongue-in-cheek, granted.  But this scenario happens on a regular basis.  It simply wasn't a level playing field.  This time it was unforeseen delivery circumstances, another time it will be additional charges for delivery, a different pot size, a different height, girth or form – or the "alternative" just isn't available.
Don't be a Landscaper Larry.  Ask yourself:
Have I checked the specification of what I'm being offered against what I'm asking for?
Am I comparing like-for-like?
Is it deliverable in the time frame I need?
Are there hidden costs or surprises I've not considered?
Is this alternative really available, or will I get fobbed off with something that doesn't fit my brief?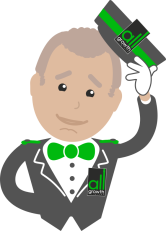 "Right from the initial enquiry, we want to get this right.  That means the right plants, at the right price, for the right purpose, delivered at the right time.  The support and guidance you get from us at the early stages pays dividends in the long run.  Of course you're welcome to do your own research – but please be sure that you're comparing "apples with apples" – it'll only come back to bite you later. "Peter Middlicott, allgrowth
Find out more
Ready to discuss the trees and shrubs you need for your next landscaping project? Contact us today.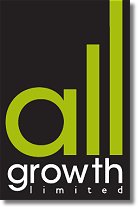 Contact: Peter Middlicott
Email: peter@allgrowthltd.com
www: allgrowthltd.com
Tel: 01767 650236
Mobile: 07525 652042