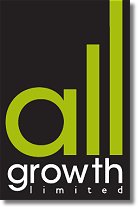 PROJECT NEWS: 35000 plants bring colour, depth and foliage to London's
North Circular
"For planning and completion, the professional collaboration from Peter and his team was absolutely vital."
Adding a much-appreciated splash of nature along the A406 North Circular in Golders Green since 2015, the Transport for London's (TfL's) Woodlands Wall has been replanted and restored this Summer.
Plants for living walls
The Cambridgeshire-based living wall specialist company Tiga installed and planted the original living wall seven years ago. They returned from June to August 2022 to replant the 335 square metre expanse. The wall retains the land and trees behind, providing both a healthy living green walkway for pedestrians and a welcome natural distraction from the busy A406 it lines.
Holding plants for scheduled deliveries
Its tight roadside location deep within the M25 made the replanting project a little more complex. With space at such a premium, Tiga and allgrowth had to work together on site and at the production nursery.  The 200 linear metre wall was to be replanted with 35,000 plants in 9cm pots, each of which had to be stripped from the plant before placing in the Dutch-designed living wall structure. To ensure the plants arrived at the wall in their freshest condition, the deliveries were managed in batches of 5,000 plants at a time. Sometimes unpotted at the nursery, sometimes on site, the plants – a blend of 8 varieties including the purple foliage of Heucheras, the green and yellows of Euonymus and the shape and foliage interest of Alchemilla and Bergenia – were then transported carefully by Tiga to site, ready for careful repotting directly into the cells of the living wall.
Healthy and fresh plants for quick establishment
Improving not only the visual impact but the air quality and a healthier outlook for passing road and foot traffic, the plants have enjoyed the best conditions to thrive – a hot summer, good irrigation and a regular maintenance programme.
"Timing, logistics and space were paramount. As ever, Peter and the allgrowth team were both regimented and flexible in equal measure.  This allowed me to meet the project's planting schedule with quick, regular deliveries, keeping the plants fresh from nursery to site and holding stock where and when we needed it. We allowed 3 days of stripping pots for each day of planting. If there were gaps in the programme, allgrowth would step up quickly. For planning and completion, the professional collaboration from Peter and his team was absolutely vital." – Nik Adams, Director of Tiga, responsible for managing plant sourcing and executing the programme of planting.
Plant procurement and advice
The Tiga team has worked on a number of landscape projects with allgrowth over recent years: for plant procurement and advice; plant supply and stockholding; project management and supply chain support.
Call in a professional. Plant sourcing and advisory service
If you have a landscaping project or are looking for plant sourcing and advice, contact us today.
PROJECT NEWS: 35000 plants bring colour, depth and foliage to London's North Circular "For planning and completion, the professional collaboration from Peter and his team was absolutely vital." Adding a much-appreciated splash of nature along the A406 North Circular...
PROJECT NEWS: Farmhouse Restoration with Front Garden landscape "Once again, our experience with Peter and the allgrowth team has been faultless.  I'm looking out at a fabulous, luscious green garden that looks like it's already been here for years - full of colour...
A blossoming relationship | Legend Car sponsor 2022 What could circuit car racing and tree growing possibly have in common? Well, it's a blossoming relationship between up-and-coming Legends racing outfit Bridgeman Motorsport and leading semi-mature tree grower and...
PROJECT NEWS: Developing a private garden in Essex The second of four projects supplied by allgrowth, Peter and the team visited a private residence in Nazeing, Essex.  The customer was a building services company owner who had already seen Peter's expertise at...
PROJECT NEWS: Screening pylons with large trees on Essex high end development One of four projects supplied by allgrowth, Peter and the team worked closely with the property developer to screen some unsightly pylons.  Overlooking the small development of prestigious...
PROJECT NEWS: Screening, first impression and visual impact with large trees Earlier this year (May 2020), Peter visited this private homeowner at their riverside property in Broxbourne, Hertfordshire.  With views across the River Lea, the property's rear garden...
PROJECT NEWS: Private Estate Planting in Bedfordshire Most tree growers and nurseries will happily take your order, select your stock, deliver and go.  The minimum handling and hassle their end and they will be on to the next delivery.  Well, let's just say – that's...
Sourcing your own trees and shrubs - is it a level playing field? It's a regular scenario for us at allgrowth.  We offer support and advice from the get-go when clients come to us to source their trees and shrubs for their gardens and landscapes.  You want the right...
Using trees to mask and separate When considering property development on outlying land, one element that often not given enough consideration is the impact adjacent building works will have on the existing views from your own property.  Of course, you may have...
allgrowth are collaborating with the South Cambridgeshire District Council in their new campaign to encourage the planting of trees across the region. The Three Free Trees Campaign offers every parish in the district a £60 voucher to cover the cost of purchasing three...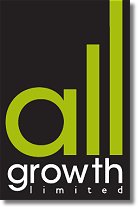 Contact: Peter Middlicott
Email: peter@allgrowthltd.com
www: allgrowthltd.com
Tel: 01767 650236
Mobile: 07525 652042