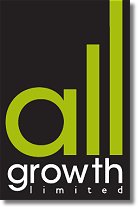 A blossoming relationship | Legend Car sponsor 2022
What could circuit car racing and tree growing possibly have in common? Well, it's a blossoming relationship between up-and-coming Legends racing outfit Bridgeman Motorsport and leading semi-mature tree grower and nursery supplier allgrowth.
Legends Cars are bodyshell replicas of American cars from the 1930s and 1940s – Ford Coupes and Sedans.  With cars capable of reaching speeds beyond 120mph and the sport renowned for its high dramas and race spectacles often three or four cars wide, it is already a popular racing phenomenon across the globe. Within the UK, the British Automobile Racing Club (BARC) National Legends Car Racing calendar has been running for 28 years and is in full swing with Round 5 now completed this weekend (7/8 May 2022) at the Pembrey circuit in Wales.
Car #68 Nick Bridgeman and allgrowth
A keen car and racing enthusiast, allgrowth's Peter Middlicott has followed the Legends Car National Championship with interest for over 10 years. This year there is an extra element of anticipation as the company are team sponsors of Bridgeman Motorsport, their driver Nick Bridgeman and his #68 car.
3rd Place at Pembrey
Bridgeman finds his racing line in an electric blue 34 Ford Coupe, charged by a 130bhp Yamaha 1250cc motorcycle engine. He was spotlighted as one of the best up-and-coming drivers in 2021 has been showing great promise this season so far. On his latest outing, he came back in the final after taking a knock in one of the heats which had left him unplaced.  The Round 5 final saw Nick come back after the heat upset, racing some hard-fought circuits and finally placing third in his single seater coupe. He completed the 5-lap circuit final at Pembrey after its restart in 5:43.337.  The recent run of good form comes off the back of a greyer spell and is a welcome return to success for the Bridgeman Motorsport team.
Televised on Freesports TV (Ch65 Freeview or Ch433 Sky), videos on headline sponsor Parc Lane Cars website and with growing popularity in packed spectator arenas at the biggest motor racing venues across the UK, you can follow the progress on Bridgeman Motorsports social media platforms on Facebook, @bridgemanmotorsport on Instagram and Twitter, as well as on their Youtube channel.
Building strong professional business relationships
Keen to build on his 2021 promise and pushing forward in the overall leader tables for the season, Nick is pleased to have allgrowth and Peter on board as sponsors. The associates have had a successful business association over the past few years which has developed into an equally strong friendship and one to build on both professionally and competitively.  The allgrowth team have supplied a number of large trees, hedging and shrubs for Bridgeman Construction landscape projects across their residential developments in the South East of England and continue to work with the development team to advise, supply and plant their Bedfordshire-grown trees and that plant material sourced from a broad network of UK and Europe-wide nurseries.
Next race meet
The BARC UK Legends Championship calendar continues as follows:
June 11/12 – Brands Hatch
June 18/19 – Anglesey
August 20/21 – Donington Park
September 17/18 – Snetterton 300
November 5/6 – Brands Hatch

Trees, Shrubs, Topiary and Hedging for your landscape, garden or estate
If you have a landscaping project or are looking for the best plants and trees, from UK-grown stock or sourced from UK and Europe's most reputable nurseries, contact us today.
A blossoming relationship | Legend Car sponsor 2022 What could circuit car racing and tree growing possibly have in common? Well, it's a blossoming relationship between up-and-coming Legends racing outfit Bridgeman Motorsport and leading semi-mature tree grower and...
PROJECT NEWS: Developing a private garden in Essex The second of four projects supplied by allgrowth, Peter and the team visited a private residence in Nazeing, Essex.  The customer was a building services company owner who had already seen Peter's expertise at...
PROJECT NEWS: Screening pylons with large trees on Essex high end development One of four projects supplied by allgrowth, Peter and the team worked closely with the property developer to screen some unsightly pylons.  Overlooking the small development of prestigious...
PROJECT NEWS: Screening, first impression and visual impact with large trees Earlier this year (May 2020), Peter visited this private homeowner at their riverside property in Broxbourne, Hertfordshire.  With views across the River Lea, the property's rear garden...
PROJECT NEWS: Private Estate Planting in Bedfordshire Most tree growers and nurseries will happily take your order, select your stock, deliver and go.  The minimum handling and hassle their end and they will be on to the next delivery.  Well, let's just say – that's...
Sourcing your own trees and shrubs - is it a level playing field? It's a regular scenario for us at allgrowth.  We offer support and advice from the get-go when clients come to us to source their trees and shrubs for their gardens and landscapes.  You want the right...
Using trees to mask and separate When considering property development on outlying land, one element that often not given enough consideration is the impact adjacent building works will have on the existing views from your own property.  Of course, you may have...
allgrowth are collaborating with the South Cambridgeshire District Council in their new campaign to encourage the planting of trees across the region. The Three Free Trees Campaign offers every parish in the district a £60 voucher to cover the cost of purchasing three...
The team at allgrowth have recently moved to a new larger premises in Sandy.  Just around the corner from the previous base, the new offices at St Marys House are set in 8.5 acres of glorious Bedfordshire countryside.  Operating the sales and administrative side of...
We worked with Horton Commercials just like that.  We looked for commercially-available vehicles for our nursery needs: the right size and spec for us, not just the standard.  Richard Hall at Horton got the gig because he got "us".  Our new vans - on the road since...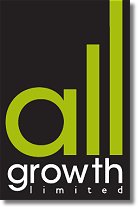 Contact: Peter Middlicott
Email: peter@allgrowthltd.com
www: allgrowthltd.com
Tel: 01767 650236
Mobile: 07525 652042