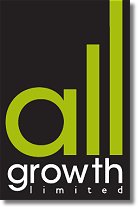 PROJECT NEWS: Screening, first impression and visual impact with large trees
Earlier this year (May 2020), Peter visited this private homeowner at their riverside property in Broxbourne, Hertfordshire.  With views across the River Lea, the property's rear garden enjoyed an open aspect – but a little too "open" for the owner's preference.
Natural screening from pleached trees
Discussing a variety of options with the homeowner, Peter looked at the best solution for a natural partial screening that shielded incoming views from river traffic and the canal path without impeding an external view of the river.  Pleached trees offer clear stem height and a space-saving slimline panel of foliage, and the European Hornbeam (Carpinus betulus) lent itself perfectly to the surrounding landscape.  This striking alternative to beech, with more distinctly veined and serrated leaves creates an instant partial screening with its 1.2m x 3.0m panel of foliage.  Supplied in containers, the resulting screen met the brief entirely and will provide a semi-evergreen cover through the seasons, turning to an attractive copper in the Autumn and adding a flourish of green catkins in late spring.
Exposed views prior to screening
Hornbeam pleached screen completed
Established trees for instant foliage impact
Next issue to resolve? A low level hedge.  Creating a straightforward instant box hedge with established Buxus Sempervirens in 7.5 litre pots, Peter then returned to the garden to evaluate the best option for the front of the property.  The new development lacked height and structure, issues easily overcome with sourcing and supplying large established trees.  The choice of birch was an easy one; with silvery trunks and feathery foliage, the heavy standard trees, supplied direct from the allgrowth Bedfordshire nursery, were lifted, delivered, and – with the ground prepared – the 5 metre high trees were planted along the frontage and driveway.  The birches give the instant height of an established tree with a softening effect on the surrounding landscape.
5 metre 20-25cm girth Betula utilis jacquemontii; established trees in an instant:
Uniformity and instant visual impact
Betula utilis jacquemontii 20-25cm girth
Birch front and side for structure and foliage form
Beautiful specimens and bonsai talking points
To accompany the new rear and front landscaping additions, the third phase of this home's planted journey took its path towards topiary and bonsai.  Four cloud clipped Ilex crenata Japanese Hollies accompany two wow-factor statement trees: A multi-trunk Japanese cedar (Cryptomeria j. Globosa Nana) and a Japanese maple (Acer palmatum Inaba-Shidare).  These container-grown specimens form umbrellas amongst the cloud formations in the beds around the development.
Screen, structure and visual beauty:
Natural screening from carpinus pleached trees
Mature birch trees for structure and established foliage
Ilex cloud trees and Japanese Cedar Bonsai
The end result
From the modest screening to the rear to the Japanese themed beauty of the peripheral planting, this private landscape has taken on a whole new identity of its own.  The owner is delighted with the transformation, and praised Peter, not only on his support and interpretation of their needs and wishes, but on its translation into a beautiful landscape:
"What Peter has done at my new house is magnificent.  It really is the icing on the cake for us.  The decorative feel of the front garden and approach and the more functional screening at the rear has helped no end and we look forward to discussing our additional planting plans to create a lower level shrub and ground cover layer amongst the treelines."

Listen to Peter
We've said it before, and we'll say it again – it's worth listening to Peter.   If you're ready to bend his ear, and are looking to discuss the trees and shrubs you need for your next landscaping project, contact us today.
PROJECT NEWS: Screening, first impression and visual impact with large trees Earlier this year (May 2020), Peter visited this private homeowner at their riverside property in Broxbourne, Hertfordshire.  With views across the River Lea, the property's rear garden...
PROJECT NEWS: Private Estate Planting in Bedfordshire Most tree growers and nurseries will happily take your order, select your stock, deliver and go.  The minimum handling and hassle their end and they will be on to the next delivery.  Well, let's just say – that's...
Sourcing your own trees and shrubs - is it a level playing field? It's a regular scenario for us at allgrowth.  We offer support and advice from the get-go when clients come to us to source their trees and shrubs for their gardens and landscapes.  You want the right...
Using trees to mask and separate When considering property development on outlying land, one element that often not given enough consideration is the impact adjacent building works will have on the existing views from your own property.  Of course, you may have...
allgrowth are collaborating with the South Cambridgeshire District Council in their new campaign to encourage the planting of trees across the region. The Three Free Trees Campaign offers every parish in the district a £60 voucher to cover the cost of purchasing three...
The team at allgrowth have recently moved to a new larger premises in Sandy.  Just around the corner from the previous base, the new offices at St Marys House are set in 8.5 acres of glorious Bedfordshire countryside.  Operating the sales and administrative side of...
We worked with Horton Commercials just like that.  We looked for commercially-available vehicles for our nursery needs: the right size and spec for us, not just the standard.  Richard Hall at Horton got the gig because he got "us".  Our new vans - on the road since...
Buy in bulk for the cheapest plants, right? We always say the nursery trade, growing plants, trees and hedging for others, is a peculiar one.  Yes, it is in some ways – who else still works by fax machine?! - but it has lots of the same bugbears we all experience in...
Great trees, great clients, great landscapes: 10 years on Ten years since we pulled on our allgrowth boots and one thing remains the same - our aim to support, advise and offer the best options to our clients when they are considering plant selection for their...
All too often, we hear of nurseries and plant suppliers simply offering the varieties and plants they have readily available in production rather than the RIGHT PLANT FOR WHAT THE CUSTOMER WANTS.  At allgrowth, we apply plant logic from the offset.  We look at the...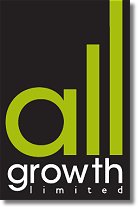 Contact: Peter Middlicott
Email: peter@allgrowthltd.com
www: allgrowthltd.com
Tel: 01767 650236
Mobile: 07525 652042