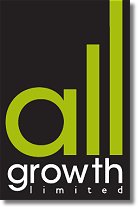 All too often, we hear of nurseries and plant suppliers simply offering the varieties and plants they have readily available in production rather than the RIGHT PLANT FOR WHAT THE CUSTOMER WANTS.  At allgrowth, we apply plant logic from the offset.  We look at the best plants for the end game, make sure they're available in the numbers you need and at the price that fits.  We don't just push our own stock, either.  If we haven't got the plants that fit, we'll source the ones that do.  That's pretty unique in this game.
Often a customer will make a certain plant request, assured that what they're asking for is the right plant for the job.  We would always query why that plant has been selected – why not?  There may be other alternatives that are less expensive, better suited and more likely to achieve the end result quicker and more effectively.  No harm in asking, right?
For example, we were asked recently for hornbeams for a hedge at more than 1.5 metres in height, ready planted into an instant hedge in troughs.  Sounds perfect? Great.  Except this option was REALLY expensive.  We asked: Why at this height in troughs? Answer: Because that's what's been specified?  OK.  We made them think, we planted the seed of doubt.   So, they countered with an alternative.  What about cutting the cost by buying in 5 litre pots?  Hmm.  Just two things to note here: 1)  YOU try sourcing this plant in a 5 litre in the UK; 2:  A bigger plant in a smaller pot? It would fall over!   Instead, we thought outside the box (or the hornbeam in this case!).  Why not purchase 3 no. hornbeam in 3 separate 10 litre pots? End effect – the same:  A bushy instant hedge.  End price? A fraction of the insta-trough solution originally sought and widely available to source at a competitive price.
Always ask WHY.
Taxus topiary at its best Selecting, prepping and nurturing our taxus topiary is never taxing.  But it's a precise business, shaping, trimming and lovingly fine-tuning our specimens ready for lifting and potting into airpots.  This allows further healthy growth, ready...
Should you think outside the box blight? Box blight.  A headline grabber?  A scaremonger?  Yes, if you plant box hedging, you might be at risk of falling foul to box blight (which is treatable, by the way).   But if you choose another plant species, you might just be...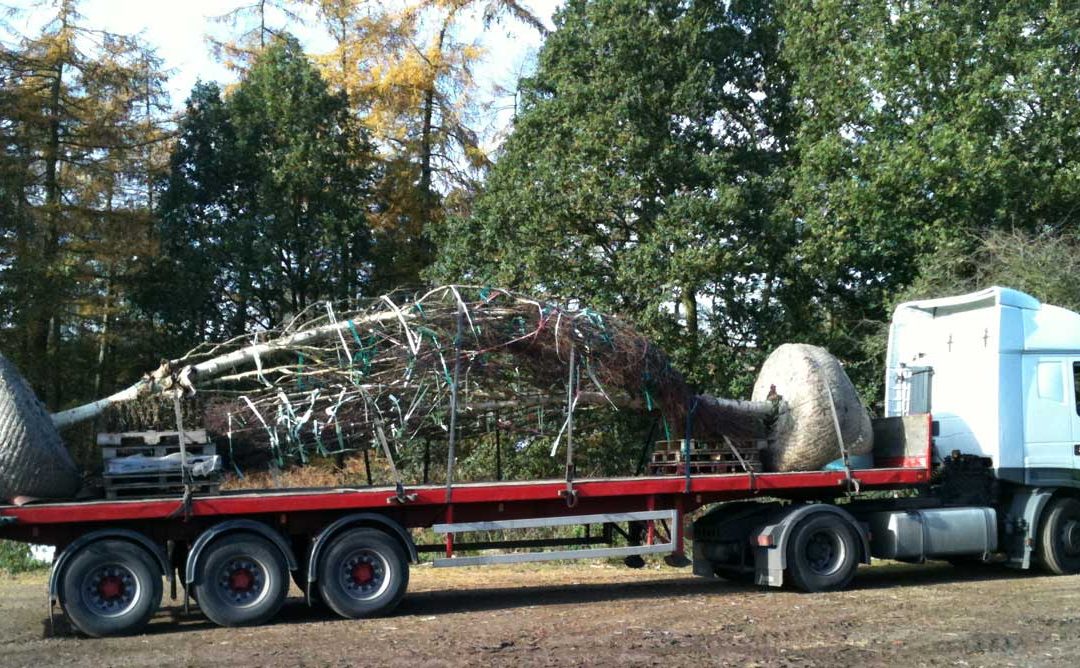 When we say we supply big trees, we mean REALLY big.  For a landscape that wants to look finished, established and stunningly impressive from the day it is completed, large semi-mature trees are really the best option.  Highly sought after, particularly as there are...
Shrubs: A new cash and carry collaboration in Bedfordshire 2017. New year, new prospects, new developments. We've been working on one for the past few months which is a perfect partnership between two successful businesses with the customer at their hearts. Just 8...
Trees grow in soil.  They grow in the ground or you can grow them in a pot, too.  You may have even seen some growing in bags.  But a plastic sleeve with a texture like an egg box? Are you sure? Yes.  The AirPot.  A growing system that has been in the marketplace for...
Think back a couple of months and you'll have marvelled at one of our private gardens, a rockery to beat all rockeries and this waterside haven.  Well, it's now complete and, as we do with all of our projects, we've been back to check all is in order and to ensure our...
The difference a tree makes at Longsands Academy Memorial Garden The students, staff and visitors at Longsands Academy in Cambridgeshire are in agreement - this paved area has been transformed by adding an allgrowth tree or two.  The birch trees were planted as a...
Rocks + big trees + allgrowth = Garden Glory One of our latest creations is really taking shape in a stunning lakeside vista in a private garden in Letchworth, Hertfordshire.  We're nearing completion of this rockery and waterside garden, with some ornamental shrub...
Going round the houses (and roads) It's not all big trees and bold garden statements with allgrowth. We supply shrubs and plants to add landscape splendour to commercial and public open spaces, too. Round and round and round This roundabout and roadside planting...
Where's Postman Pat's Van? Working with private clients and homeowners with substantial gardens takes the allgrowth team far and wide across the UK.  But sometimes, we stumble across a new customer right on our doorsteps here in Cambridgeshire.  Peter Middlicott,...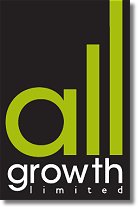 Contact: Peter Middlicott
Email: peter@allgrowthltd.com
www: allgrowthltd.com
Tel: 01767 650236
Mobile: 07525 652042