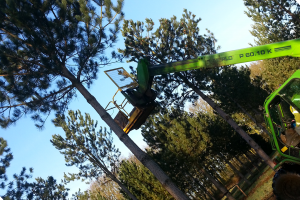 Big trees means big toys for production to play with.  Our Merlo Tele Handler 6010 (pictured right) lifts up to 6 tonnes of tree material and reaches up to 10 metres .  These bits of kit are vital tools in our armoury for lifting, placing and managing our large trees on the nursery.  Of utmost importance is ensuring our large trees are lifted, loaded and transported without a hint of damage to bark, branch or root.
Our experienced production team manage tree selection and preparation of planted material for our clients' projects and need the latest kit to make their jobs both easier and safer.  And it's our customers who ultimately benefit – trees arrive safe and sound and ready to thrive in their new environments.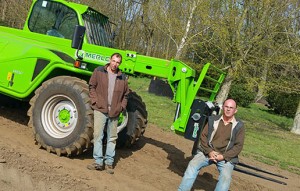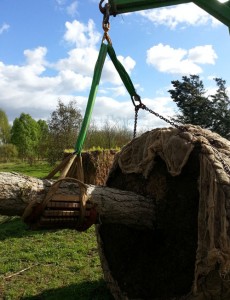 Our latest addition to the tree-lifting fleet is the Merlo 34.7.  Lifting just under 3.5 tonne up to 7 metres, it is fitted with specialist weighing equipment.   This allows to manage tree lifting on site and to keep our clients advised of what weights to contend with upon delivery.  The allgrowth production team, including Andrew and Steve, use the machinery to ensure all our tree stock is moved around and loaded efficiently and safely.