Taxus topiary at its best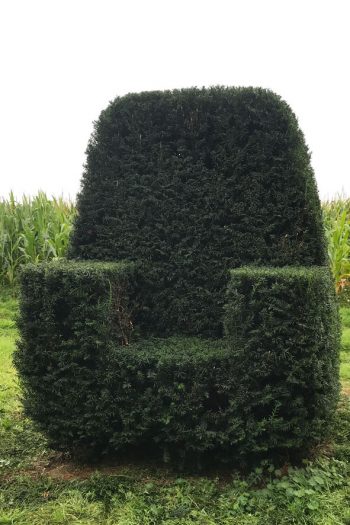 Selecting, prepping and nurturing our taxus topiary is never taxing.  But it's a precise business, shaping, trimming and lovingly fine-tuning our specimens ready for lifting and potting into airpots.  This allows further healthy growth, ready for their selection as grand statements in any top quality garden over the next few seasons.
Across 60 acres, our topiary troops are sturdy, dense specimens, growing in sandy soil – some 3 metres high,ready for shaping, some already trimmed into pyramids, balls, cones, layers…..chairs.  Our plant range extends into Airpots and with all plants containerised on site or supplied in rootballs, options are really endless.