Great trees, great clients, great landscapes: 10 years on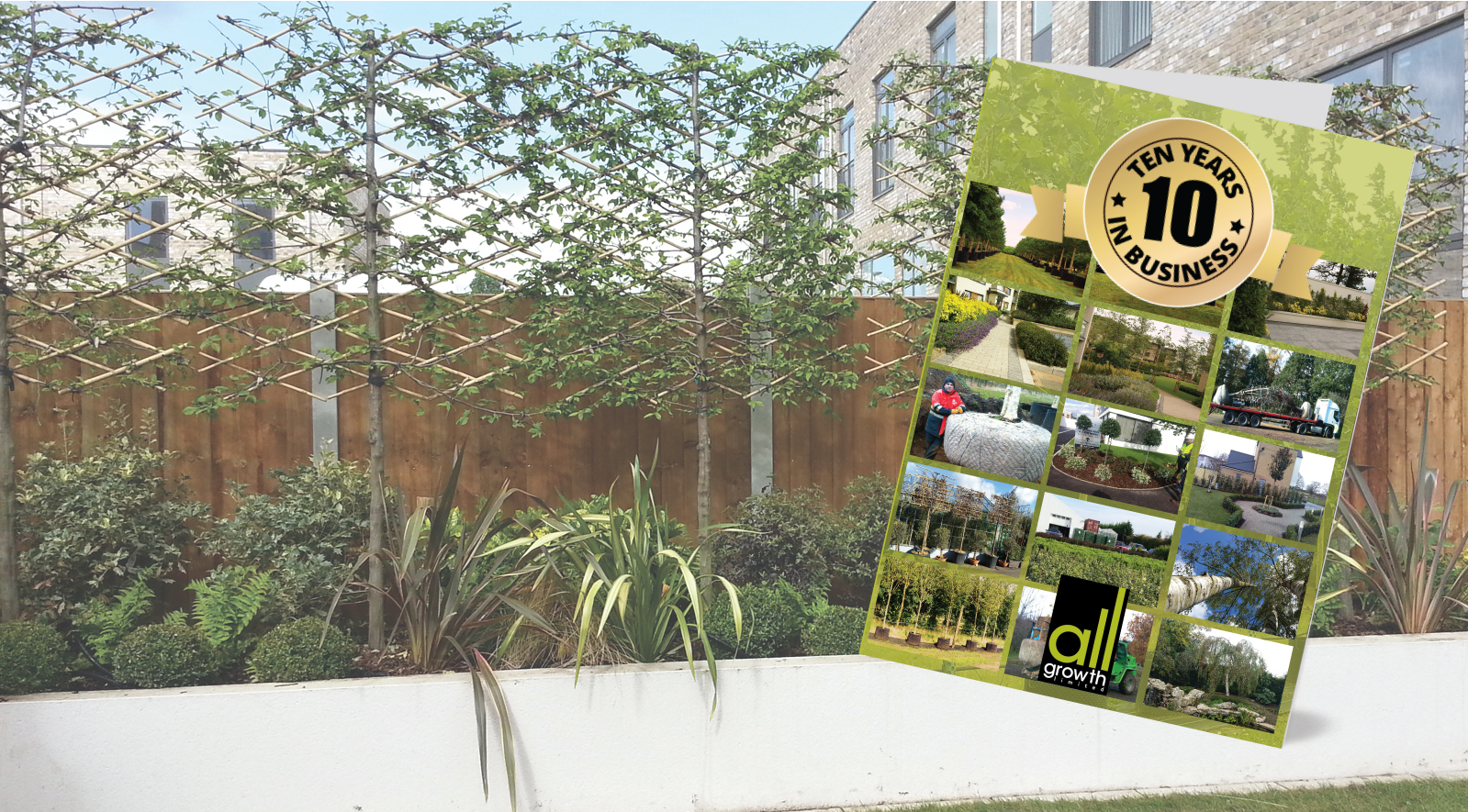 Ten years since we pulled on our allgrowth boots and one thing remains the same – our aim to support, advise and offer the best options to our clients when they are considering plant selection for their gardens, estates and landscapes.
A heart in horticulture
We started our allgrowth journey in 2008.  First and foremost, we wanted to put our own stamp on the world of plant supply.  Too long we had seen growers and suppliers offload the stock they wanted to sell, clearing fields they continued to replant with the same species, forms and sizes they had planted since time began.  Peter Middlicott, the helmsman at allgrowth, "retired" from the nursery business in 2007, leaving with a heavy heart and a head of disenchantment.  But people very rarely leave horticulture for long and the news that the lease on an established nursery plot was up for renewal was an offer too good to miss – particularly when it was a plot that Peter himself had worked on in his previous tree life 25 years' prior.
Finely-tuned array of trees
Fast forward a few years and the allgrowth tree hub in Sandy on the Cambridgeshire/Bedfordshire border – for it is less of a nursery and more of a "tree hub", filled with a finely-tuned array of tree stock selected and specifically sought after by clients – has been consolidated, refined and refocused to house stock across 60 acres from its original 120 acre base. Semi-mature trees and topiary, in Airpots and field-grown, flanked by trees growing under contract for prestigious planting schemes on home soil and further afield; allgrowth is a truly unique tree company.
Landscape vision
2018, ten years on and we await the arrival of three new delivery vehicles to replenish and expand our existing fleet. We are collating daily orders full of our own large trees and topiary, complemented by shrubs sourced from our tried-and-tested network of suppliers across the UK and Europe.  Contract growing, sourcing, holding specimens at our partner site in Bedford, it's a great opportunity to stand back…..take a deep breath…and marvel at how far we've come.  And where we're headed, bolstered by our specialist tree team and supported by our administration back at base, is a new phase of development with new clients, new prospects and an exciting avenue of private, commercial and estate landscapes in our scope of vision.
Who's with us for the next 10?!